Yosuke Hanamura
From Persona MUSH Wiki
Yosuke Hanamura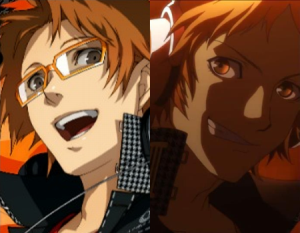 Status
Full Name
Yosuke Hanamura
Aliases
Yosuke, Brosuke
Arcana
I - Magician
Persona
Jiraiya
Nature
Persona-User
Gender
Male
Age
19
Birth Date
June 22, 1994
Blood Type
A
Preferred Weapon
Dual Knives
Faction
KDA
Job
Captain Ressentiment
Origin
Feature Character
Voice Actor
Yuri Lowenthal
Player
Discofrog
Quote
"If someone's using that world as a weapon, that's unforgivable."
Profile
A wisecracking, seemingly happy-go-lucky teenager of average grades, garish taste in fashion, and poor luck with girls...among other things. Despite this, Yosuke Hanamura has faced his own shadow twice and knows his own darkness better than most -- he just has yet to triumph over his insecurities. He currently balances Sumaru University course work with a part time job at the Kuzunoha Detective Agency, which is no small feat due to his late enrollment during the school year. The unresolved murder of Saki Konishi has resulted in a great deal of anger festering within him, directed at not just the Inaba "TV Killer" but any who would ruin the lives of normal people with supernatural forces. On one hand her memory drives him to become something better than he was, but on the other...isn't this just a little unhealthy?
↕
Skills
One-sided Rivalry, Holding The Torch, Worst Insurance Premiums Ever, Nemesis: Trash Cans, Indestructible Headphones, Yes I Wear Them When I'm Naked, Why Are You Asking Me This, Yelling Louder == MASSIVE DAMAGE, Gifting Swimsuits To Girls Isn't Creepy At All, Weakness: Nutshots, Oh Brosuke, Where Art Thou?, We Don't Talk About That Other Yosuke...
↕
Social Stats
| | | |
| --- | --- | --- |
| Courage | 4 | Bronado |
| Diligence | 2 | Overwhelmed |
| Expression | 3 | Loudmouth |
| Understanding | 2 | Brash |
|    Brofinity | 5 | DUDEBRO |
| Knowledge | 2 | Inattentive |
↕
Trivia
Brosuke Hanamura...
wishes you would stop hogging all of the chicks.
really hates the Dark Hour.
still has photos of himself with Saki Konishi.
has a surprisingly dark streak. (it wasn't a rumor shadow)
has a bit of a swimsuit fetish.
knows what a maya shadow tastes like. >:(
↕
Persona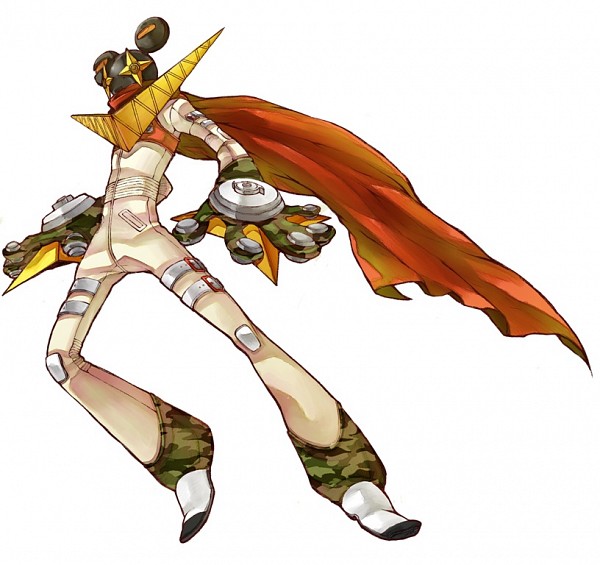 "I am the heart of Jiraiya. I shroud myself in expectations; my true self is known by few. None shall ever grasp the full breadth of our deeds..."

The gallant, young thunder: though born of nobility, Jiraiya's family was driven from their home by rivals. Desiring revenge but refusing to grovel at the feet of those who were born his equals, he instead chose the life of a bandit in a neighboring country to fund his ambitions. Gaining the respect of other freebooters with his daring and cunning, he unexpectedly found himself their leader and inspired them toward more chivalrous thievery. Tutored in the art of toad magic and shapeshifting by a mountain-dwelling immortal, he eventually mastered the ability to take on any appearance or gender, even the form of a frog. Though never able to reclaim his lands and restore his family's honor, tales of his bravery eventually attracted the attention of a beautiful healer named Tsunade who would become his wife. Due to his shapeshifting abilities it's impossible to completely account for all of the mischief he caused, and few -- friend or foe -- were ever aware of his daimyo heritage.
In battle, Yosuke's manifestation of Jiraiya possesses a diversity of skills that are difficult to pin down. Though a competent attacker that specializes in wind magic, the Disco Frog truly excels at confounding an opponent's ability to control the battlefield while allies take advantage of the chaos. Such uncompromising adaptability comes with a price: every action must be chosen with care, for dumb luck will not be there to catch Yosuke when he falls. The potential is there, but the wisdom to use it only comes with experience.
Its attire is either a dastardly ninja ruse designed to distract opponents while they're winded to death, or an artifact of Yosuke's terrible taste in fashion.
The latter is far more likely.
↕
Notable Social Links
   O - THE FOOL
3

Yu Narukami - Alpha Bro. Yosuke emphasized with Yu early on due to their statuses as big city fish in a small pond like Inaba. That has since turned to admiration, even envy, upon observing just how "natural" everything seems to come to the guy. Yu is the most earnest and reliable buddy that Yosuke knows, and the two can always count on each other in a pinch...but secretly in his heart of hearts, Yosuke wishes he could be more like him. Resentment has begun to build with time, and it's something that he'll have to deal with at some point, but for now he does his best to keep it buried.
Tohru Adachi - The embodiment of what Yosuke fears he'll grow up to be like. Yosuke emphasizes with his place in life to a certain extent, but finds his bumbling around for his age to be somewhat alarming. Aren't adults supposed to have that stuff worked out by now?
Minako Arisato - Itsuka's counterpart to Yosuke's Yu-related insecurities. The two have fought alongside each other a few times, and he can certainly begin to understand why Itsuka would feel that way. There is a minor conspiracy in the works to push the Fools together and see what happens.
   I - THE MAGICIAN
.5

Shadow Yosuke - Moreso than many others, Yosuke has the distinction of not only living in the shadow of others...but the shadow of his own shadow. It's frustrating to no end recognizing that you're so much of a tool that you've had to deal with your own shadow twice. It's comforting to know that he's not alone in this regard, but near as he can tell Chie's shadow was a drop in the bucket compared to how much of selfish, upwardly mobile prick that Yosuke seems to want to be deep down inside. While it's become clear to Yosuke that he would be able to take home some accomplishments and hog a portion of the spotlight if he were to strike it out on his own, it's not worth the price of unconditionally placing himself before others.
  II - THE HIGH PRIESTESS
1

Yukiko Amagi - Yosuke has known Yukiko in passing even longer than Yu, but that isn't saying much considering the high ramparts that used to surround her true self. Since then they've settled into an amicable, albeit not incredibly deep friendship, though Yosuke would be among the first to come running if he caught wind of her being in a bind. Yukiko's kinda hot in her subtle way (after meeting her shadow, who wouldn't think so), but it seems pretty obvious that she's not into stuff like that. The legend of the The Amagi Challenge continues!
 III - THE EMPRESS
1

Matsuri Sakakibashi - Famous, like Rise. Hot, like Rise. ...Has kissed him on the cheek, unlike Rise. 8) In all seriousness though, Yosuke really doesn't know much about Matsuri, other than the fact that she isn't afraid to flaunt the goods, therefore making his pants uncomfortable.
  IV - THE EMPEROR
1

Kanji Tatsumi - Yosuke hasn't really spent much time with Kanji yet. This will probably change soon.
   V - THE HIEROPHANT
1

Ryotaro Dojima - Yosuke hasn't had an opportunity to spend much time with Dojima, but the little details he's picked up are food for thought. A detective whose wife was killed in a drive-by car accident...it's not exactly the same, but he can definitely relate to that.
  VI - THE LOVERS
2

Rise Kujikawa - The Hotness. Of all the members of the Inaba Investigation Team, Yosuke has the hardest time letting her identity as the old Risette go. It's created a barrier to them getting to know each other better despite them sharing some insecurities about identity. Yosuke still makes a halfhearted attempt to flirt with her every once in a blue moon, but it seems like he's pretty much invisible next to Yu.
Shinsuke Kusagawa - Itsuka's brother is a difficult read. The two are comrades in arms and get along well enough -- no question about that. On the other hand, Shinsuke has been judging Yosuke's worthiness as Itsuka's boyfriend even before they were dating, and that constant sensation of eyes boring into the back of his skull can get just a little unnerving at times. Yosuke, being Yosuke, hasn't quite made the connection yet.
 VII - THE CHARIOT
1

Chie Satonaka - Chie was the only person who seemed willing to put up with him back in Inaba High without having an ulterior motive, and it's something that he's appreciated. This hasn't stopped her from routinely trying to mooch off of him anyway, but it's the order of operations that is important. They've had their ups and downs, and his junk has been on the receiving end of her wrath on more than one occasion, but at the end of the day they're reliable friends who look out for each other's interests in spite of those interests being largely alien to each other. Chie seems to have made some progress in finding her destiny in Yosuke's absence, which he thinks is really awesome, but it does nothing for his self-consciousness about his own uncertain role in life.
VIII - JUSTICE
2

Nanako Dojima - Cute kid. Yosuke would break his foot off in your ass for bullying her, but it's kinda hard to find room in there beside Yu's.
Katsuya Suou - A police detective that Yosuke has been running into increasingly often as late. Tends to end up getting stuck with the cleanup work behind the KDA's supernatural antics, and Yosuke can't just help but feel just a little bad about that. (...but only a little)
   X - THE WHEEL OF FORTUNE
1

Naoto Shirogane - Yosuke hasn't really gotten an opportunity to get to know Naoto better, and it doesn't help that Yosuke's shadow led a Yakuza raid on his house. It's a source of deep shame for him, but it seems like Naoto is too pragmatic to waste any time holding a grudge over it. Also, apparently a girl. Yosuke's self-image still intact due to never having attempted discuss "guy stuff" with her.
 XII - THE HANGED MAN
2

Michiru Fukase - Saved from the second dungeon by the Inaba investigative team. Has a bit of a history with his shadow apparently, and the air between them is somewhat awkward and tense.
Aika Nakamura - Former classmate in passing. It's his great regret that he was unable to stop Aika from being sucked into the world of the supernatural, and his great vexation that others seemed to encourage her. A reminder of what it is he's fighting for.
  XV - THE DEVIL
1

Itsuka Mizuhara - A friend who shares some of the same crippling insecurities; together they're slowly beginning to accept that playing the supporting role to others has its own kind of dignity. Yosuke still has trouble completely accepting that someone thinks he's "awesome". They've started seeing each other on the side, but are keeping things slow and low key as they build up their confidence. Despite this, he still hasn't seen her in a swim club photo, and is still looking for someone he can bribe for one. Indirect much?
XVII - THE STAR
1

Teddie -- Teddie's hammy sense of humor is more unbearable than Yosuke's, yet he often gets pampered for it by the girls due to his innocence. Yosuke puts on a show of being annoyed by the little guy, but deep down he can emphasize with uncertainty about one's own nature and goes out of his way to help him out on more serious matters. (except scoring)
↕