Rise Kujikawa
From Persona MUSH Wiki
Rise Kujikawa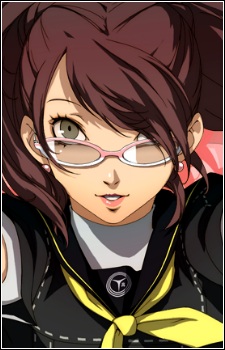 Status
Full Name
久慈川りせ (くじかわりせ)
Arcana
VI - The Lovers
Nature
Persona-User
Gender
Female
Height
5'1"
Date of Birth
June 1st, 1993 (Gemini)
Age
19

Guardian Dragon

Navy Blue Dragon
Persona
Himiko
Weapon
Bare Hands
Faction
KDA
Player
tlynn2002
Quote
"So, how do we look sempai?"
Profile and Skills
Rise Kujikawa is a famous teen-idol--or rather, former idol. Having put aside her former identity Risette in favor of returning to her hometown of Inaba, she seeks to escape everything and simply return to living a humble life. While this has been a much-needed change of pace for her life, Rise Kujikawa remains haunted by her former star-status, and regularly finds herself confronted by former fans hoping to catch Risette for an autograph. In truth, Rise wants the world to accept her for who she truly is: a young, affectionate and cheerful woman who just wants to make friends and finish school and live a normal life. But can Rise really find peace in simply running from the past she thought shed left behind..?

Former Teen Idol, Flirting Is Totally A Hobby, Call Me Rise, Tofu Shop Girl, Adorable Even When Drunk, Sempai's Hurt!
Social Stats
Courage

4

 ?
Diligence

3

 ?
Expression

5

 ?
Understanding

4

 ?
Knowledge

3

 ?
Persona and Resonance
Himiko
Notable Social Links
Social Links - Fool Through Fortune
0 - THE FOOL:

I - THE MAGICIAN:

II - THE HIGH PRIESTESS:

III - THE EMPRESS:

IV - THE EMPEROR:

VI - THE LOVERS:

VII - THE CHARIOT:

IX - THE HERMIT:

X - THE WHEEL OF FORTUNE:

XII - THE HANGED MAN:

XX - JUDGEMENT:

Social Links - Strength Through Judgement
XI - STRENGTH:

XII - THE HANGED MAN:

XVII - THE STAR:

Soundtrack
Coming soon possibly...