Ran Itoh
From Persona MUSH Wiki
Ran Itoh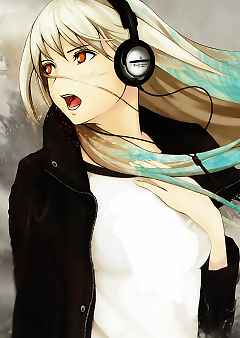 Status
Full Name
糸生蘭 (いとうらん)
Arcana
X - The Wheel of Fortune
Nature
Persona-User
Gender
Female
Height
5'6"
Date of Birth
February 27, 1990 (Pisces)
Age
20
Guardian Dragon
Blue Dragon
Persona
Verthandi
Weapon
Dual Knives
Faction
SEES
Team
Close Support
Role
Space Princess from Planet Durp
Voice Actress
Tomoko Kawase
Player
Riskygamble
Quote
"Today's the first day of the rest of our lives."
Profile And Skills
Profile: Ran is the half-Japanese, half-American daughter of the couple who own the Lucky 7 convenience store on the mainland portion of Port Island, in Iwatodai. After graduating from Gekkoukan High and the GHK School of Aesthetics, she works part-time as a hairstylist at a middle-of-the-road beauty salon in Port Island. She has, in the past, displayed an uncanny ability to be at the right place at the right time. An early addition to a fledgling SEES's ranks, she remains close to Mitsuru, Akihiko, and Shinjiro. Ran is the second of the three Itoh sisters, older than Hinata but younger than Kanon. She's somewhat well-known for her friendliness and unusual sense of style.
Skills: Dance Dance Revolutionary, +10 To Interaction Involving Shinjiro, My Little Sister Gives Me Super Strength, My Big Sister Is Sooo Cool, Dorm Therapist (Part-Time), I Wanna Hold Your Hand, Nekomedic Mode, Everybody! Shake It Buddy!, Actually A DoT Build, Now With More Uberheals, Space Princess From Planet Durp, Rabbit Heart, Semi-Charmed Kind Of Life, Groove Is In The Heart
Social Stats
Courage

2

AAAAAAH IT'S A SNAAAAKE
Diligence

3

Suck It Up And Do It
Expression

3

Inapplicable Metaphors
Understanding

4

Group Therapist
Knowledge

3

Smarter Than She Acts
   Street Smarts

2

'The Durp Queen of Shirakawa Blvd.'
Equipment
Weapon
Double Daggers: Kind of hard to juggle both of them and her Evoker, but somehow she manages.
Body
Baggy Shirt: It hides her figure (and her scars).
Feet
Tall Sandals: Because 5' 6" apparently just isn't tall enough.
Accessory
Delicate Amethyst Pendant: A gift from Shinjiro.
Trivia
Favorite color: Ocean Blue.
Favorite foods: Inarizushi, sliced tomatoes, sandwiches.
Foods she can actually prepare: ...Just sandwiches.
Resonance
For those who are adept in sensing it, Ran's and Verthandi's resonance is one of a Persona that concentrates on magical abilities, with an affinity for the Wind element. Verthandi herself gives off a quiet hum like that of an electric fan laid over the constant, slow ticking of a clock. As she requires an Evoker to summon her Persona, her own resonance is quite weak.
Ran isn't terribly talented at reading resonance: she recognizes those of her closest friends (Shinjiro, Mitsuru, Akihiko) most easily, followed by those of her sisters (Hinata and Kanon). She needs to spend a great deal of time around a person with an awakened Persona to become aware of their 'frequency', but afterwards she knows when the person is close by. She can't read specializations, or elements, however - only physical proximity, though highly emotional Persona-Users's resonance may give her an idea of their mood.
Notable Social Links
Social Links, Fool Through Fortune
Social Links, Strength Through Judgement