Mariko Ohmukai
From Persona MUSH Wiki
Mariko Ohmukai
Wild Card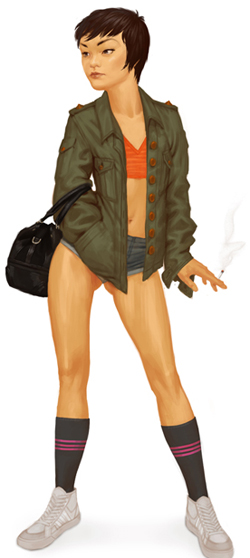 Status
Full Name
Mariko Ohmukai
Arcana
The Devil (Reverse)
Nature
Persona-User
Gender
Female
Age
18
Birth Date
December 27th, 1992
Blood Type
B-
Preferred Weapon
Butterfly Knife
Faction
Kagutsuchi
Job
Cafe Manager / Hostess
Assignment
Hamster Cafe, Lunarvale
Origin
Original Character
Voice Actor
Asami Abe
Trivia
Mariko grew up in Narumi Ward, child of Yutaro and Kimiko, an upper-middle-class family by way of her father's ownership of several denim factories that exported to European markets.
Because of many business trips abroad with her father, Mariko discovered an unusual facility with languages. She's fully fluent in English, Spanish, French, and Italian. She's conversational in Standard Chinese, Greek, Portuguese, and Russian.
Mariko dropped out of Seven Sisters after her first year. For a brief time, she was on the cheerleading squad, but was kicked off for skipping practices (due to her worsening drug habit).
For a while, Mariko lived on her own in Inaba, and flipped burgers at the Junes there.
Mariko has supernaturally excellent taste in handbags and purses, and is never without a fabulously expensive, up-to-the-minute item.
Mariko is an inveterate animal lover, and when she was younger owned a cat named Jacques.
Mariko is a complete Europhile, and more specifically a Francophile.
Mariko's favorite food, accordingly, is milles crepes.
Every time Mariko tries to ride a bicycle, the chain snaps. Every time.
As a young girl, Mariko's stated ambition was to become a sentai villain, or at least Lady D from Yatterman.
Mariko knows every Rihanna song and music video by heart, and takes her love of Rihanna very seriously.
It is entirely possible that Mariko is a sociopath.
Mariko has deep scars on her throat, from Kyo Enda biting it open. She wears scarves and other neck-covering fashion items whenever near the public.
Profile and Skills
Profile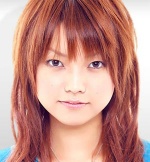 Mariko Ohmukai hails from an upper middle class family in Sumaru who made sure that she wanted for nothing. She threw all of that back in their faces, as she far preferred heroin. Not even out of her teens, Mariko works in the grey market between 'hostess' and 'gun moll,' and her involvement at the periphery of Yamaguchi-gumi affairs has put her in contact with various Persona wielders in recent months. Most of them underestimate Mariko, writing her off as a junkie or a whore. Few of them suspect her for what she really is: cunning and chillingly amoral.
Skills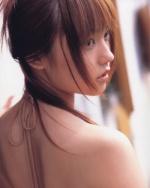 If You Got the Money for a Rehab Cure, You Ain't Got a Problem You Can't Afford, I Was Very Nearly Clean, Y'Know, 'Cause I Only Had Twelve Steps to Go, The Only Time I'm Drink and Drug Free Is When I Get My Drugs and Drink for Free, That's for Me, If Your Willpower's Weak, Temptation's Strong, Lord Knows How You're Gonna Get Along, And I Don't Think I'm Gonna Find Jesus Christ, So I'd Rather Spend My Cash on Vice, 28 Days for 13 Grand, Better Go Get Myself an Insurance Plan
Persona
Persona
"I am thou, thou art I. I am the Marquis de Sade, ma chère. Shall I teach you how to achieve true enlightenment...?"
The Marquis de Sade was a French dude who was so perverted he gave us an entirely new word to describe perversion: Sadism. If you don't know what sadism is, you should probably not play on PersonaMUSH.
Mariko's incarnation is an outsized koosh ball made of hands and cocks wrapped in a sleazy smoking jacket or something; no one's ever gotten close enough to tell.
Social Links
I. The Magician
Alistair Crawford: Mariko once sought information from him and drank his energy drink without asking. She then forgot all about him.
IV. The Emperor
Nika Rumyantseva (Reverse): Rumyantseva sold Mariko drugs. Mariko stole some, too.
Yisa Taimiev (Reverse): Taimiev rescued Mariko from a beating at the hands of some young Yakuza assholes. Mariko repaid Taimiev by force-feeding her Ecstasy and generally being a shit. Later, in a fit of petty vengeance over something, Mariko attempted to get Taimiev arrested by slipping a bag of stolen drugs into her coat, but had second thoughts and confessed the plan, having a minor breakdown in front of the Chechnyan woman.
VI. The Lovers
Mikage Kohama (Reverse): A nurse through which Mariko used to score prescription drugs. Aware of Kohama's NWO connections, Mariko attempted to put her in touch with Masahiko Irie, which was successful in spite of the fact that Mariko was nearly murdered by Kyo Enda in the middle of it. Kohama was Mariko's caregiver during her recuperation, and Mariko -- in the midst of opioid withdrawal -- was perhaps more open about certain topics than she should have been.
VII. The Chariot
Miyuu Noboriyama: Mariko's ex-girlfriend. Mariko rather passive-aggressively controlled Miyuu in a relationship built mostly on sex, with no actual romance. They broke up when Miyuu was led into being an accomplice in the murder of Mariko's parents. Since then, they've come back together here and there in a booty-call kind of way. Miyuu's NEW girlfriend doesn't know.
VIII. Justice
Katsuya Suou: Detective Suou once busted Mariko, who is underage, buying wine in a store. Suou mistook her for a fifteen-year-old human-trafficked sex worker, and Mariko just kind of jerked him around (including showing him what passes for her breasts) before loudly accusing him of trying to kidnap her and running away in the ensuing chaos.
IX. The Hermit
Izo Imaizumi: A stoic Yakuza who took the obviously troubled Mariko on as a kind of little-sister figure. Mariko quickly came to trust Imaizumi -- even enlisting him as a cover story when she killed her parents. Despite his decidedly mixed feelings toward her, none of which include romance, Mariko's Electra complex has flared up and put Imaizumi in its crosshairs. She wants him as both father and lover, and will do anything to make it happen, including getting off drugs.
Rei Saionji (Reverse): Some guy in a suit who thinks Masahiko beat the shit out of Mariko. Mariko stole a bunch of his money once.
XI. Strength
Masahiko Irie: Mariko has meddled in Irie-san's affairs, through her involvement with Izo Imaizumi and Kyo Enda. Though he was ready to kick her to the justice system after she murdered her parents, Irie ended up taking Mariko on as a fixer-upper instead. To that end, he's begun training her how to use her Persona, and has installed her as manager of his Hamster Cafe in Lunarvale. Mariko does not entirely trust him, but she respects the brazenness with which he uses her.
XIX. The Sun
Kyo Enda (Reverse): A psychopathic serial killer who has displayed on-and-off interest in Mariko's own craziness. Enda forced Mariko to commit her first murder, and then served as logistical/moral support when she killed her parents. Because of a conflict between Enda and Izo Imaizumi, Mariko attempted to put Enda out of everyone's misery by trying to seduce him, then stab him in the back. Enda then nearly beat her to death. Despite this (or because of this), Mariko remains sexually attracted to him.
Tatsuya Sudou (Reverse): Intriguing, and all the more for his boorish, ill-mannered tough-guy threats.
Soundtrack
Dedications, by Spacemen 3