Hikaru Kurosawa
From Persona MUSH Wiki
Hikaru Kurosawa
The Light in the Swamp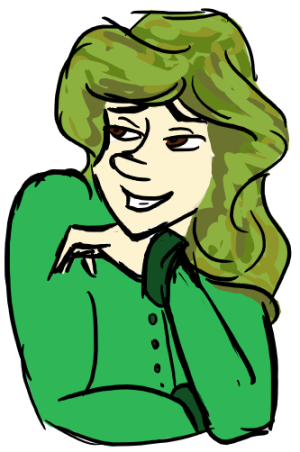 Status
Full Name
黒沢光
Aliases
Hikaru
Arcana
The Lovers
Nature
Persona-User
Gender
Male
Age
27
Birth Date
December 15, 1986 (Fire Tiger; Sagittarius)
Blood Type
AB-
Preferred Weapon
Staff
Faction
D4
Job
Psychologist
Origin
Original 2013 OC
Player
Boomage
Social Stats
Expression

3

 :D
Knowledge

3

Clawing At Knowledge
Courage

1

... Let's Not Fight!
Understanding

5

I Love You And Everyone
Diligence

4

Don't Give Up!!
Equipment
Weapon:
Kindness - A telescoping staff with the character for 'kindness' emblazoned on it. Easily concealable.
Body:
Outrageously Coloured Shirt - It's normal business attire, but, you know, offensively lilac.
Feet:
Shiny Business Shoes - Really shiny!
Accessory:
Snacks - No, seriously, he's always got like cupcakes or pocky or chocolate to share around.

Trivia
He can make almost any fashion look good.
There are hannya tattoos on his shoulder, a relic of darker times. He doesn't like to show them off.
He's a natural greenhead.
Quote
"Hello, babies. Welcome to Earth. It's hot in the summer and cold in the winter. It's round and wet and crowded. At the outside, babies, you've got about a hundred years here. There's only one rule that I know of, babies -- god damn it, you've got to be kind."
- Kurt Vonnegut, God Bless You, Mr. Rosewater
Persona Information and Resonance
"I am thou... thou art I. I am Tlazolteotl, the one who shall consume all sins."
Resonance:
SENSE: The feeling of having sinned or being dirty. The feeling of being really skeeved out.
SOUND: Sexual moaning and groaning.
SMELL: Dirt and filthy things. Sweat and bodily fluids. The aftermath of an orgy.
Profile and Skills
Profile: Hikaru Kurosawa was one a shining light in the darkness, kind and carefree and perhaps a little irresponsible in the face of danger. But after one of Sumaru's rumours created a Shadow Hikaru from all the conflicting information about him, he was kidnapped by his doppelganger and made to serve the interests of a rumour-fueled 'other' D4. A year later, his compatriots rescued him -- but his year in servitude has hurt him greatly. Where has the charming young rogue gone? And is it possible to bring him back?
Skills: Therapist With A Therapist, Messianic Fool, I Want To Know The Real You, Be All My Sins Forgotten Actually If You'd Be So Kind, Irresponsible Therapist Hikaru!
Social Links
There are notes, here, scrawled in a diary.
0 - THE FOOL
I - THE MAGICIAN
II - THE HIGH PRIESTESS
III - THE EMPRESS
IV - THE EMPEROR
V - THE HIEROPHANT
VI - THE LOVERS
VII - THE CHARIOT
VIII - JUSTICE
Katsuya Suou
"Is it my fault he didn't notice?"
Hikaru's direct superior and future case study for when he eventually writes a book on all this nonsense. Katsuya is clearly in need of some form of assistance. But as much as Katsuya needed help, he didn't notice when Hikaru needed him -- and Hikaru might resent him, in some dark part of himself, for that.
IX - THE HERMIT
X - THE WHEEL OF FORTUNE
Ran Itoh
"I didn't think her message was even real..."
Hikaru doesn't know Ran -- or didn't, before all this happened. But she was the only one who managed to make contact with his old self while his shadow was at large, and, ultimately, it was her tenacity which saw him rescued. In his eyes, she saved his life, or at least what was left of it to save.
XI - STRENGTH
Enoha Koinose
"Was I really so convincing?"
Hikaru used to trust Enoha, viewing her urge to protect everyone as not dissimilar to his own. Now, he's not sure what to think. Was he really just so terrible that he wasn't worth saving? That's what his brain would have him think.
Jason R. Butler
"He's an entertaining fellow! I'm sure he gives Suou-san his share of heart attacks."
Hikaru enjoys Jason's bluster, but he doesn't think for a moment that he's an idiot American.
XII - HANGED MAN
XIII - DEATH
XVI - TEMPERANCE
XV - THE DEVIL
XVI - THE TOWER
XVII - THE STAR
XVIII - THE MOON
Yoko Nakashima
"I think Yoko-chan is amazing. She's a compassionate young woman, even with the problems she's facing."
Hikaru doesn't fault Yoko for not noticing he'd disappeared. She's only a girl, after all.
XIX - THE SUN
Kyo Taimiev
"Look, it's just... I know there's at least one man I've failed in my new job."
Taimiev-san is a danger to society, and he must be stopped. That doesn't change the guilt that Hikaru feels as the presiding psychologist over his entry into the SHU.
XX - JUDGEMENT
Yisa Taimiev
"No - not just one - I don't feel I've done my best with a lot of people. It's -- it's kinda -- it's hard to explain."
The other Taimiev-san whom Hikaru has failed. He didn't know her, before she came in, but everything he's heard - and her actions afterwards - tell him they've made a terrible mistake.
XXI - THE WORLD
D4
"Why?"
Hikaru thought he was doing important work in the Department. Being kidnapped and forgotten for a year, however, has warped his opinion somewhat. Perhaps what he was doing was important, but... apparently he wasn't.