Kazue Nagashima
From Persona MUSH Wiki
Kazue Nagashima
Gekkoukan High-School Student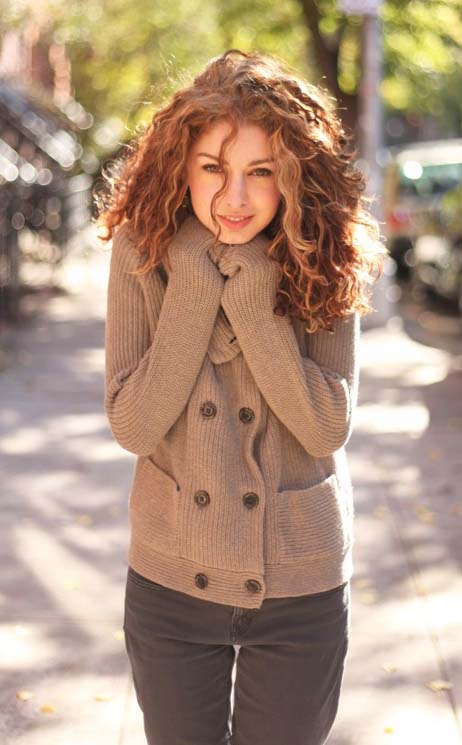 Dossier
Fullname
Kazue Felicie Nagashima(-Brandt)
Arcana
I: The Magician (UPSIDE-DOWN)
Nature
Mundane
Gender
Female
Place of Birth
Port Island
Date of Birth
Dec. 23, 1994
Age
17
Faction
Unaffiliated
Eyes
Hazel
Hair
Red-gold
Height
5'3"
 



Playlist
Hollow Bones
Halou
Theme.
I understand the principle
Wrapped it up inside my skull
I just cannot seem to make it real

Downward stroke, back and up
Downward stroke, back and up

And even without hollow bones
And burdened down by all these clothes
Against the forces of the Earth
I swear that I will make it real

And when we go
Take nothing with us

Southerly

And when it's cold
Then they will miss us

Southerly

I have intellectualized
Looked at this from every side
I just cannot seem to make it fly

Downward stroke, back and up
Downward stroke, back and up

Hush, pretty bird, don't you know you can't sing?
Whoosh, little bird gonna take to the sky

Quote

Jealousy is both reasonable and belongs to reasonable men, while envy is base and belongs to the base, for the one makes himself get good things by jealousy, while the other does not allow his neighbour to have them through envy.
--Aristotle


Land of the Rising Sun
In 1987, during the early years of the technology boom across the world, a German engineer by the name of Helmut Brandt was asked by the R&D firm he worked for to transfer to Japan and begin working for the firm's holding company in Port Island: Kirijo Group. He agreed, and on his Alien Registration Card, adopted the alias ('tsusho') of Nagashima.
Helmut was not the only transplant. Three years later, in 1990, a biotechnology researcher named Ilse Bar made the same transfer, and began to work for the Kirijo Group's biotech division. Sharing a common language in a foreign land, the two German expatriates inevitably bonded. In three more years' time, with Helmut having successfully negotiated the mire of Japanese naturalization (and taken Nagashima as his legal name), they married.
Kazue was born on Port Island in December of 1994. Her full name is Kazue Felicie Nagashima, and -- despite her immigrant parentage -- she is 100% Japanese, from the top of her head to the tips of her toes.
That's what she says, anyway. With a wild head of hair and skin that just will not, no matter how hard she tries, take a tan (she burns, peels, and freckles), she'll always stick out like a sore thumb, and she faces all of the challenges that foreign students can face, while not really fitting in with them, either. The opening of Gekkoukan Private School ten years ago came as a relief. There she was able to better blend in with students whose parents also worked for Kirijo Group's different holdings, whose citizenships were also sometimes in flux. It isn't a perfect fit, but it's better.
Being caught between two identities is a common theme for Kazue. There's absolutely no question as to where she inherited her intelligence from: the girl is gifted when it comes to all things hard science. Whether it's engineering or computer science, chemistry or biology, she's nothing shy of a prodigy. With both of her parents working for Kirijo Group -- and one of them even having been involved in some top-secret project a few years ago -- it seems pretty clear to everyone involved that Kazue is destined for a distinguished enrollment at Fra Mauro University and eventual employment with the Kirijo Group, herself. This is especially clear to her parents.
Unfortunately, that isn't where her interests lie.
High-Pressure
Kazue loves to dance.
She loves all different kinds of dance, but particularly ballet. And she's good at dancing.
That's the trouble, though: she's only 'good.' She isn't 'great.'
For one thing, she's inherited her mother's petite stature. While being 5'3" helps her to blend in with her classmates a /little/ bit, it certainly isn't what one imagines when thinking about long-limbed ballet dancers.
For another, the same things that make her so good at science -- analytical thinking, attention to detail, precision -- tend to get in the way of dance as an expression. She's distractable, technical, and has a peculiar habit of focusing her laser-like attention too heavily on one thing, rather than the whole picture.
In daily life, this makes her a little bit clumsy; she's the girl who walks into things because she's too focused on whatever she's thinking about or doing with her hands.
In dance, this makes her an occasional disaster.
There's also no getting around the fact that she just looks different. On a stage with ten or twelve other girls, all of whom are Japanese, she breaks the symmetry of the visual performance. Maybe that shouldn't count against her, but it certainly does.
She tries VERY hard, but she's never front and center stage, always relegated to the second row or the end of the line. Her hardest work lets her keep up, but does not catapult her forward. No matter how many meals she skips, no matter how many extra hours of practice, no matter how many more blisters on her feet, she just isn't -- and probably never will be -- a great dancer.
She wants nothing so much as to go to Sumaru University and study dance, rather than Fra Mauro, for a lifetime of doing calculations... and so she now finds herself in the peculiar position of wanting to be a good daughter and good student, but knowing that if she's too good at either of those things, she'll wind up being made to do something she thinks she doesn't want to do.
It's extremely stressful.
Gekkoukan is also a high-pressure school, with rigorous academic standards.
Neither of those things by themselves would have been enough to drive her toward the brink of a nervous breakdown, but in 2006 her father was recruited by Kirijo Group to be part of a top-secret branch of the company. The risk involved -- and the inability to share that part of his life with his previously close-knit family -- placed strain on his marriage to Ilse, and created a home environment that only added to his daughters stress. Four years later, that stress has not improved. Though Helmut and Ilse adore their daughter and have done what they can to hide from her the extent of the damage done to their relationship by Helmut's new position, Kazue is a sensitive girl, and there was never really any hope that they could conceal it completely.
Compounding this strain is the fact that Kazue auditioned for a production over the winter (The Nutcracker) and was not cast in either her first-choice OR her second-choice role. It was a crushing disappointment from which she has not recovered.
This is how her current story begins: reeling from her failure, struggling to please her parents and avoid aggravating familial issues with poor performance, but perfectly aware that every academic success she has is one more paving stone along the route to Fra Mauro, and a future that she isn't sure she wants.
Now
Anyone who knows Kazue from school probably knows her as a tiny, curly-haired second-year student at Gekkoukan High; she's a familiar face on campus, though she's never been one of the more sociable students. Most would call her alternately shy and very awkward, but fundamentally friendly. She likes people, but she's just such a /geek/: she aces every science and math class she's in, and she's always being asked to help struggling students. Rumor says she built her own computer, and she builds simple little robots and things at home for fun...which makes sense, since her dad is an engineer, and both of her parents work for Kirijo Group.
She's also a dancer. She loves ballet most of all, but somehow she never seems to land any of the good roles. She must not be very good at it.
Trivia
Her parents work for Kirijo Group -- her father's been there since '87, and her mother started to work there in '90. They're probably friends with other Kirijo Group families.
Kazue's a second-year high school student at Gekkoukan, but she's been there since the school was opened, and is probably a familiar face.
If it's electronic and broken, chances are pretty good that Kazue can fix it for you, given enough time.
She has a thing for insects.
A pound or two can make or break a girl in a tutu. She's absolutely not a snacker, and fussy to an extreme about what she eats and when.
Her parents have a basset hound named Götz. He is her favorite thing in the whole world.
Kazue can draw astonishingly accurate, even beautiful schematics for machines. When it comes to drawing virtually anything else, she has no talent whatsoever.
"Dear Diary:"
Family
Papa
"Is it lame for your best friend to be your dad? I guess it probably is. That's just how things have always been. He says he sees a lot of mamma in me, but I don't know. I think he and I are the same. As wonderful as that is, it scares me, too. I don't think papa could ever do anything other than work at Kirijo..."

Mamma
"I remember when she wasn't so serious all of the time. She used to laugh a lot more before papa's promotion. Now, I see her for breakfast and dinner, but otherwise we're both too tired to talk about much of anything together. I think that happier version of her is in there somewhere, though, because she still wears those stupid bunny slippers even though they're totally falling apart. (The only time she sits still long enough for me to draw her is when she reads at breakfast.)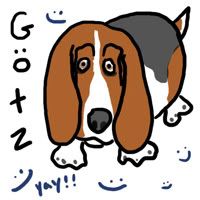 Götz
"Poor Götz is really getting old. Today I watched him wander around in the yard for an hour, looking for where he buried the pig's ear that papa bought him yesterday. I had to get it for him, and by then he was too tired to even chew it. He'll probably forget where we left it on the porch by tomorrow afternoon. At least skipping his pig's ear means he won't be gassing the house tonight."

Other Associations



Alecto
"I GOT A CAT!!! Well okay, so he isn't really mine. He belongs to a pianist named Miyamoto that I met years ago, and then again recently at a concert (I'm going to get to that part, it's seriously crazy). For some reason his cat was just wandering around. I thought it was going to get trampled on! Anyway, his name is Alecto, he's black, and he's sooooooo cuuuuute! I'm going to sew a hat for him!!!!!!"





Seiichi Miyamoto
"I guess he isn't actually a psychopathic murderer. Kirijo-sempai says that the real Seiichi has been in the hospital, and it was his Shadow that came to my house to get his cat. I think it's still going to freak me out to see him at the piano during recitals. Sorry I couldn't draw a better doodle of him, but he's pretty much always facing the piano when I see him, so this is how I remember him!"





Shadows
"Remember my earlier entry, diary? About the You Know Whos? It turns out they're actually called Shadows. There are different kinds of them, but they all seem to look like real people...even though it doesn't sound like they are. There are different kinds of them, but they all have those creepy eyes I mentioned. I'm still having nightmares about them, but at least now I know I'm not crazy. They really do exist. I wish that made me feel better. It definitely doesn't."





Mitsuru Kirijo
"Yes, THAT Mitsuru Kirijo! Papa sent her to talk to me about the You Know Whos that I told you about before. You wouldn't believe the things she said to me about what's really going on in the Five Cities. Insane things. If they happened in a cartoon, I probably still wouldn't believe them, but you know what? I believed her, anyway. She doesn't have any reason to lie to me, and besides that, she told me some things about my family that I don't dare write down in case mamma is reading this (YOU HAD BETTER NOT BE READING MY DIARY, MAMMA! IF YOU ARE YOU SHOULD PUT IT BACK RIGHT NOW!!!)..."





Shinjiro Aragaki
"I feel like such an idiot, carrying on like that in front of Kirijo-sempai, but his was the last face I expected to see when I walked into that hospital room! She says he's her right-hand-man for SEES and all of those things I can't write about here, which makes it extra-sad that he's in some kind of coma. I wish I could help. (I checked his eyes just to be safe, since Kirijo-sempai's are sort of red, and I didn't want to be rude and be like 'hey, are you a Shadow too?' to the daughter of papa's boss. Anyway, they were grey.)"

Logs, Stories
Game Stories:
Logs:
To come!