Sebastien Ardennais
From Persona MUSH Wiki
Sebastien Ardennais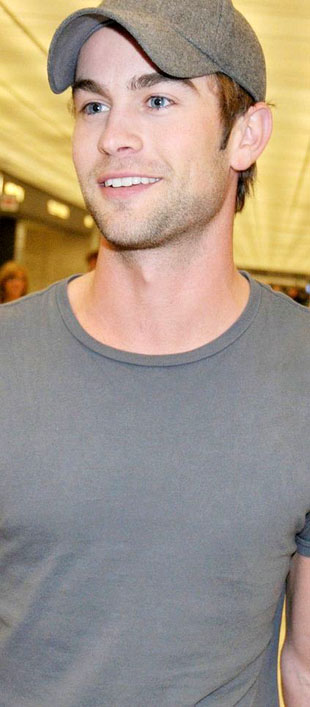 Dossier

Name

Felix Gilles Sebastien Gabriel desArdennais

Aliases

Baz

D.O.B.

May 30, 1992

Birthplace

Ardennes, Belgium

Occupation

Belgian Scion, Student

Height

5'9"

Gender

Male

Eyes

Blue-Grey

Hair

Sandy

Shadow

Kitsune

Arcana

X: The Wheel of Fortune
Quote
"I like a man who grins when he fights." --Churchill
Trivia
One of his defining characteristics is that he's constantly looking for something new, unfamiliar, or unknown to explore. This holds true of places, of subject matter, and also of people; as a result, he's accrued a ridiculous amount of stamps in his passport, hobbies/interests/facts, and ex-girlfriends...each one crazier and angrier than the last. While he tends to emphasize the 'international playboy' angle of the aforementioned as much as possible in conversation, what this makes him, more or less, is a well-traveled nerd -- or 'academic,' if one is feeling charitable.
As part of the above, he's something of a distinguished polyglot. Languages (and, indeed, ciphers of all kinds) are a specialty of his. It's only a matter of time until he's as fluent in Japanese as he is in the double-handful of other languages he knows. His native language, for those with any interest in obscure backwater variants of French, is Walloon.
Somewhere along the way, he's learned how to play bass guitar. Not exceptionally well, or anything -- just passably. This may lead to Developments.
He likes to play pranks on people. A lot. A LOT. Never satisfied with ordinary, run-of-the-mill whoopie-cushion variety pranks, however, his pranks tend to be elaborate, over-the-top affairs, and he never forgets a balance due.
If languages make up one side of the 'stuff Sebastien kicks ass at' coin, then the other side belongs entirely to parkour, otherwise known as free-running. Almost excessively agile, built like a whip, the sport feeds directly into his addiction to adrenaline (and his occasional needs to make a hasty escape). No rooftop or stairwell is safe.
Playlist
The More You Ignore Me (The Closer I Get)
Morrissey
The more you ignore me
The closer I get
You're wasting your time (x2)

I will be
In the bar
With my head
On the bar
I am now
A central part
Of your mind's landscape
Whether you care
Or do not
Yeah, I've made up your mind

The more you ignore me
The closer I get
You're wasting your time (x2)

Beware
I bear more grudges
Than lonely high court judges
When you sleep
I will creep
Into your thoughts
Like a bad debt that you can't pay
Take the easy way and give in
Yeah, and let me in
Oh, let me in
Oh let me
Oh, let me in
It's war [Repeat: x5]
War [Repeat: x4]
Oh, let me in
Ah, the closer I get
Ah, you're asking for it
Ah, the closer I get

Sail
AWOLNATION
Sail!

This is how I show my love
I made it in my mind because
I blame it on my A.D.D. baby

This is how an angel cries
I blame it on my own sick pride
Blame it on my A.D.D. baby

Sail!

Maybe I should cry for help
Maybe I should kill myself
Blame it on my A.D.D. baby

Maybe I'm a different breed
Maybe I'm not listening
So blame it on my A.D.D. baby

Sail!

Sail with me into the dark
Sail!
Sail with me into the dark
Sail!
Sail with me into the dark
Sail!
Sail with me, sail with me
Sail!

I'm Finding It Harder To Be A Gentleman
The White Stripes
Well I'm finding it harder
to be a gentleman every day
all the manners that I've been taught
have slowly died away
but if I held the door open for you
It wouldn't make your day

You think that I care
about me and only me
when every single girl needs help
climbing up a tree
well I know it don't take much
to satisfy me

Maybe it's whatever's in my head
that's distracting me
but if I could find emotion
to stimulate devotion
well then you'd see

Well I'm finding it hard to say
that I need you twenty times a day
I feel comfortable so baby why
don't you feel the same?
have a doctor come and visit us
and tell us which one is sane

Well I never said I wouldn't
Throw my jacket in the mud for you
but my father gave it to me so
maybe I should carry you
then you said
"You almost dropped me"
so then I did
and I got mud on my shoes

Titty Twister
Diesel Boy **NSFW**
Eat a bag of shit you suck
I can't believe the luck you have
It's not bestowed upon me
and my pants are falling down

I would have another drink except
It might be poisoned by my mind
and my pants are falling down

I don't know what you've been drinking
but pour another one for me

My pants are falling down
The room is spinning around
My stomach is making funny sounds
I'm falling down

Fuck you I hate you is all she said
as she slapped my face and spit beer on me
and my pants are falling down

She said, you're a no good, ugly, dumb, stupid punk rocker
with a bad haircut and your pants are falling down

I don't know what you've been smoking
but pack another bowl for me

My pants are falling down
The room is spinning around
My stomach is making funny sounds
I'm falling down

So Long
Guster
Yes, I heard all that you had to say
That's when it all fell apart
Might be hated, but I can't pretend
I liked you better before

So long, so long, front foot leads the back one
Go on and it won't be too soon
I'm gone, I'm gone and on to the next one
So long, and I won't be back soon

Yes I'm blue, but from holding my breath
Like I have from the start
I'm the villain and I should confess
I liked you better before

So long, so long and on to the next one
Go on and it won't be too soon
I'm gone, I'm gone, bet you saw this one coming
So long and I won't be back soon

It's hateful to say, see it this way
I don't even know who you are
But in my defense I'd do it again
I don't need to know who you are

So long, so long and on to the next one
Go on and it won't be too soon
You're gone, you're gone, are you waiting for something?
Go on, cause I won't be back soon

It's hateful to say, see it this way
I don't even know who you are
But in my defense I'd do it again
I don't need to know who you are

So long, so long, front foot leads the back one
Go on and it won't be too soon
You're lost and gone and on to the next one
Don't need to know who you are
Don't need to know who you are

Wolf Like Me
TV On the Radio
Say say my playmate
Won't you lay hands on me
Mirror my malady
Transfer my tragedy

Got a curse I cannot lift
shines when the sunset shifts
When the moon is round and full
gotta bust that box gotta gut that fish

My mind's aflame

We could jet in a stolen car
but I bet we wouldn't get too far
before the transformation takes
and bloodlust tanks and
crave gets slaked

My mind has changed my body's frame but god I like it
My heart's aflame my body's strained but god I like it
x2

Charge me your day rate
I'll turn you out in kind
When the moon is round and full
Gonna teach you tricks that'll blow your mongrel mind

Baby doll I recognize
you're a hideous thing inside
If ever there were a lucky kind it's
you you you you

I know it's strange another way to get to know you
You'll never know unless we go so let me show you
I know its strange another way to get to know you
We've got till noon here comes the moon so let it show you
show you now

Dream me oh dreamer
down to the floor
Open my hands and let them
weave onto yours

Feel me, completer
down to my core
Open my heart and let it
bleed onto yours

Feeding on fever
down on all fours
Show you what all the
howlin's for

Hey hey my playmate
Let me lay waste to thee
Burned down their hanging trees
It's hot here hot here hot here hot here

Got a curse we cannot lift
Shines when the sunshine shifts
There's a curse comes with a kiss
The bite that binds the gift that gives

Now that we got gone for good
Writhing under your riding hood
Tell your grandma and your mama too
It's true
We're howling forever
History
To The Manner Born

Sebastien was born in the Ardennes region of Belgium on May 30th, 1992, to parents of differing European nationalities: Gilliam desArdennais, present patriarch of the nouveaux-noblesse desArdennais line, and his British-born wife Marilla, formerly of the Highgate family of Sussex.
It may seem strange at first that a posh English debutante like Marilla Highgate -- accustomed to the boroughs of London -- would throw in her lot with a gruff, earthy horse-breeder born and raised in the backwaters of Belgium's mountainous southern reaches...but the pairing is more sensible than it may at first appear. The DesArdennais line has existed only since the early 1800s, when Napoleon began to carry out his eponymous war against French territories. Prior to that time, the line was known by the surname de Broqueville -- a family with an inherited title of Count; the same de Broqueville family, in fact, that would go on to supply the country with Belgium's 20th Prime Minister, Charles de Broqueville. Tracing its lines back all the way to the Gauls by way of French Pas-de-Calais, the family's focus of expertise was in the breeding and training of horses...a pursuit that made it of strategic value during Napoleon's grim march across the French countryside to the south. Vehement disagreements about the way in which to treat with this military monster fractured the family in half; one half retaining the noble title of de Broqueville, and the other adopting the surname of desArdennais, in order to turn its attention to commercial pursuits, as is traditional.
The Ardennes draft horse is extremely sturdy and unique to the region -- and a powerful wartime asset, both for raw utility in the field and for its meat, which locals have supplemented their diets with for centuries. It's on the sale of this beast to Napoleon's forces that the desArdennais family propelled itself to wealth, even if the nature of its business made for less fame than it did fortune. Gilliam desArdennais may be 'a horse-breeder,' but he is also a legitimate untitled noble, descended from the stock of Counts, and a figure of power and prestige in his chosen, if narrow, field.
Enter Marilla, daughter of a man whose Empire was built by racehorses, and...the rest is history, as they say.
Sebastien's history, specifically.
Tarnishing of the Silver Spoon
It shouldn't be difficult to imagine that expectations for the third child (but only son) of the desArdennais line were high from the very start. The physical work required of any person living on what is essentially a working mountainside form (albeit a very nice, very large stable) is immense; add to this the demands of polite society, aristocratic ties, noblesse oblige, the academics required to prepare him for assuming control of his family's business legacy -- a burden he neither wants nor has much interest in, and in fact resents -- and the stage is already set for A Series of Unfortunate Events.
They occurred at the prestigious Westminster School in Britain in 2010, in sixth form (what would be in other countries his 'senior year'), two years after his enrollment.
Under high-pressure circumstances, after a lifetime of repressing his own wishes, he awakened to his Persona and became shadow-possessed. His previously pristine grades plummeted. His public facade as the dutiful son began to erode. His parents brought him back to Belgium, concerned about his increasingly rebellious behavior, until finally -- at wits' end, desperate for a way to put him back on track -- they decided to call in favors with family friends, hoping that their daughter, along with the steadying, restrained influence of Japanese culture, would be enough to rein him in.
Current Events
While Sebastien has been spared the discomforts of living in a bad part of town by Naomi's family graciously providing him with lodgings at their hotel, he's been placed on an extremely short leash in virtually every other regard. He has a small stipend from his parents with which to purchase necessities, but otherwise he'll be facing a somewhat spartan existence for the duration of his time in Japan -- attending classes at Sumaru University, working in his free time for the Spencer family for virtually no compensation, and theoretically learning about personal restraint -- unless he can charm his way into better, of course. A fundamentally social creature at heart, he isn't likely to let his still-hazy grasp of the language keep him from insinuating himself wherever he's able.
Shadow
Kitsune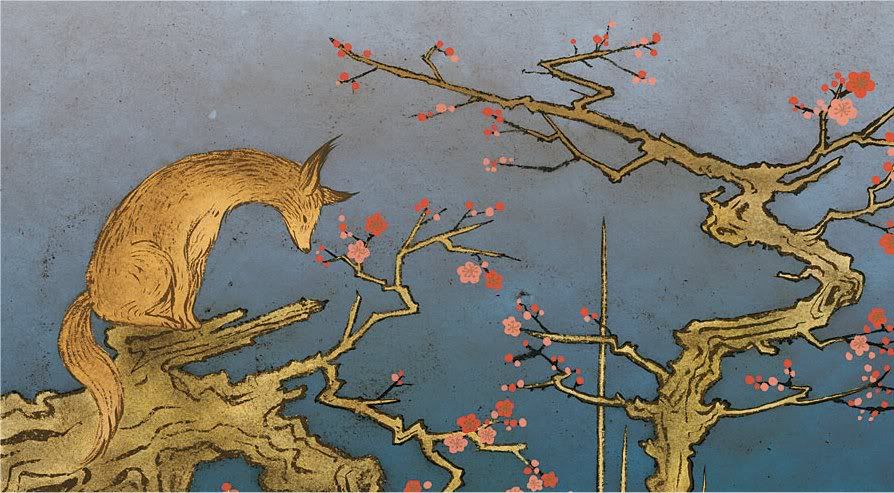 The myth of the spirit fox is not at all exclusive to Japan, though it has special resonances for Japanese culture, where the concept has been expanded to include a wide variety of perspectives. Wikipedia has the following to say:
"Kitsune are believed to possess superior intelligence, long life, and magical powers. They are a type of yōkai, or spiritual entity, and the word kitsune is often translated as fox spirit. However, this does not mean that kitsune are ghosts, nor that they are fundamentally different from regular foxes. Because the word spirit is used to reflect a state of knowledge or enlightenment, all long-lived foxes gain supernatural abilities.
There are two common classifications of kitsune. The zenko (善狐, literally good foxes) are benevolent, celestial foxes associated with the god Inari; they are sometimes simply called Inari foxes. On the other hand, the yako (野狐), literally field foxes, also called nogitsune) tend to be mischievous or even malicious. Local traditions add further types."
Probably the most familiar image of the kitsune is the nine-tailed type, about which wikipedia states:
"Generally, a greater number of tails indicates an older and more powerful fox; in fact, some folktales say that a fox will only grow additional tails after it has lived 100 years. One, five, seven, and nine tails are the most common numbers in folk stories. When a kitsune gains its ninth tail, its fur becomes white or gold. These kyūbi no kitsune (九尾の狐, nine-tailed foxes) gain the ability to see and hear anything happening anywhere in the world. Other tales attribute them infinite wisdom (omniscience)."
Shadow

Being shadow-possessed, Sebastien's shadowform lacks the bevy of tails that would be a hallmark of personal enlightenment, for what are probably obvious reasons: his shadow-possession indicates a serious, potentially dangerous imbalance within himself -- something antithetical to kyūbi no kitsune.
While all of the forms that his shadowform takes are one-tailed foxes, that is where the consistency ends; he's capable of taking a variety of shapes and sizes for different purposes, from fennec-sized kits (for one of his favorite activities, Running the Hell Away and Hiding) right up to pony-sized iterations with fur like fire that have no analogue in the natural world.
Through some quirk of his shadow-possession, he is incapable of sensing the resonance of others unless he's been exposed to it for a very long time, and formed some manner of significant attachment to the person in question...at which point he's able to sense it very strongly.
His own resonance tends to center around natural themes -- sunlit trees, foliage, wildflowers, damp earth -- but particularly those that one might think of as belonging to the autumn season, including berries, frost, and evergreen sap. For many, there may be overtones of certain herbs or spices associated with fall, like cinnamon, nutmeg, cardamom, or maple. It might remind someone of sitting by a lit fireplace, or it might feel more like being out in the biting cold of the snow.
Contacts
Family
| | |
| --- | --- |
| | Gilliam desArdennais: Sebastien's father, current patriarch of the line. A stocky, hardy man, as befits a son of the Ardennes mountains. He combines discipline, hard physical labor, and ruthless business acumen into one astute package, often surprising his business associates, who rarely expect a horse-breeder to have quite so much savoire-faire. They are qualities that do justice to the legacy of his ancestry...and also make him a formidable force as a father figure. |
| | |
| --- | --- |
| | Marilla desArdennais (nee Highgate): Sebastien's mother is a divisive figure within her own marriage. The socialites to whom she was best known in London as a promising debutante cannot fathom why she would choose to move to what is (though quite nice) a sprawling working stable in the mountains of Blegium, while the agrarian, stoic, hard-working people of the Ardennes find her social graces and high-born proclivities charming and a bit strange. After over fifteen years of marriage, she has yet to abandon the lingering habits of a genteel young woman: she is never caught in public without her lipstick, and wears a dress to dinner every evening. Little wonder that she and Gilliam are still madly in love. |
| | |
| --- | --- |
| | Moira desArdennais: Older sister #1. She's almost 30 now, and while she and Sebastien were close when he was younger, they've grown apart -- particularly since the gaining of Anette's persona, a bond that Sebastien and Anette share that alienates Moira to some extent. |
| | |
| --- | --- |
| | Anette desArdennais: Older sister #2. She's only four years older than Sebastien, and in the time since he was sent home from Westminster School, they've gotten a bit closer -- mostly because he learned that she'd gained a persona, too, from the game that all three siblings played as kids. |