Asuka Hamasaki
From Persona MUSH Wiki
Asuka Hamasaki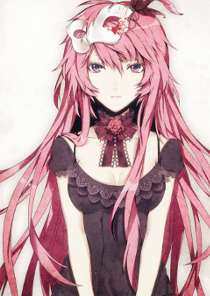 Status
Full Name
飛鳥浜崎
Arcana
IX - The Hermit
Persona
Medusa
Nature
Persona-User
Gender
Female
Age
17
Birth Date
November 14th, 1994 (Scorpio)
Blood Type
A-
Preferred Weapon
Paintbrushes
Faction
Unaffiliated
Job
Student / Unhappy Waitress
Origin
Original Character (OC)
Voice Actor
Ellen Muth
Player
Ecksdee
Trivia
Cucumber fanatic. Yes, really.
Little sister Kisara is a child genius. And also supremely annoying.
Will get into heated discussions about Art.
Likes to sleep. A lot.
Fan of the horror and sci-fi genres. Has a collection movies and books at home.
Wants a pet, but is unable to keep one thanks to her father's allergies. Meh.
Quote
"I'm smiling on the inside. Really."
Profile and Skills
Profile: Asuka Hamasaki is a quiet teenager who attends Gekkoukan High School where she is a second year. Having moved to Port Island right after junior high, she mostly keeps to herself. The limited interaction she's been forced into has often left a sour taste in the mouths of her peers. She is not exactly the most approachable gal. A total cynic who seems to not put much faith in anything. Most are unaware of how talented an artist she is – when she's not sleeping or procrastinating anyway. Eternally bitter about how she's seen though does nothing to moderate her caustic demeanor.
Skills: The Best Artist Ever, Way Too Damn Quiet, Jeez What's Her Damage?, Kinda Cute Despite The Scowl, Painting Comes Before Anything Else, Needs To Smile More, Misery Doesn't Love Company, Witty Is A Virtue, Let Me Sleep, Nothing A Listless Shrug Can't Fix, Noncommittal Sounds Lovely, No More Damns To Be Given, Most Likely To Become A Spinster (And Be Perfectly Fine With It)
Persona
Medusa
One of the three Gorgon sisters born of ancient marine deities Phorcys and Ceto, Medusa was said to be the only mortal of the trio. Once a beautiful maiden, she angered the goddess Athena and was cursed as punishment. Her transformation was into a fearsome monster with writhing, live snakes for hair and a visage so terrible that all who met her gaze were instantly turned to stone. As Asuka's Persona, Medusa manifests as part-ideal woman, part-horrifying monstrosity. She is a "strike fast" type, resembling the snakes she is famous for. She isn't quite suited for long-term close combat, preferring to retreat back once the damage is done so that she is in a position that makes retaliation a bit more difficult. Magic attacks are her strong-suit, especially if it can be used from long range. This definitely means she is not the bruiser type, and attempts to emulate one will likely end very badly.
Resonance
Sense brings forth feelings of uneasy calm, as if the quiet is only a decoy. Perhaps some will feel as though they are being watched closely from afar with a stare of barely contained vengeance and envy.
Sound yields a mixture of echoing growls and hisses of frustration. Faintly behind this there is a distinct "slithering" and "writhing" that somewhat resembles a disembodied voice.
Smell is reminiscent of wet earth, thickened mud, and an overpowering musk that is utterly reptilian in nature.
Social Links
0 - THE FOOL:
I - THE MAGICIAN:
II - THE HIGH PRIESTESS:
Fuuka Yamagishi - A third-year Asuka met on the school's rooftop by chance. Seems pretty nice. Wouldn't be opposed to having further conversations with her. Hey, couldn't hurt, right?
III - THE EMPRESS:
IV - THE EMPEROR:
V - THE HIEROPHANT:
VI - THE LOVERS:
VII - THE CHARIOT:
Aigis - A strange one. Met her on the rooftop along with Fuuka. Seems alright enough. Definitely something "about her" though...
VIII - JUSTICE:
IX - THE HERMIT:
X - THE WHEEL OF FORTUNE:
XI - STRENGTH:
XII - THE HANGED MAN:
XIII - DEATH:
XIV - TEMPERANCE:
XV - THE DEVIL:
XVI - THE TOWER:
XVII - THE STAR:
XVIII - THE MOON:
XIX -THE SUN:
XX - JUDGEMENT:
RP Logs
February 2011
Upon A Rooftop - Asuka takes a walk up to the school's rooftop and ends up meeting Fuuka and Aigis there. A nice, decent conversation takes place. (IC Date: Saturday, February 19th, 2011)
Hot Dogs Are Serious Business - A walk through the park inexplicably turns into a footrace for hot dogs between Asuka and Yoh. No one is hurt. Sort of. (IC Date: Thursday, February 24th, 2011)