Takeshi Morimoto
From Persona MUSH Wiki
Takeshi Morimoto
Third Year Student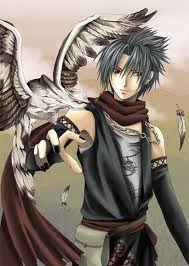 Status
Full Name
森本毅
Aliases
Takeshi, Kesh, TK
Arcana
The Emperor
Nature
Persona-User
Gender
Male
Age
17
Birth Date
September 27, 1994
Blood Type
O
Preferred Weapon
Fists
Faction
SEES
Divisions
Unassigned
Assignment
Gekkoukan High School, Part Time Gas Attendant
Origin
Persona 3 Original Character
Player
Takeshi
Trivia
Takeshi is an only child.
He values personal conditioning in high regard.
He has an avid appreciation for women.
He spends a lot of time practicing his Tae-Kwon-Do.
He gets along well with pretty much everyone.
Quote
"Hmph.. doesn't this just beat all.."
RP Logs
I save my logs directly onto my computer.
Soundtrack
Within Temptation - Ice Queen - Achilles

This is sitting here simply to hold the space for later edits.